Tuesday, October 17, 2023 / by Va Marketing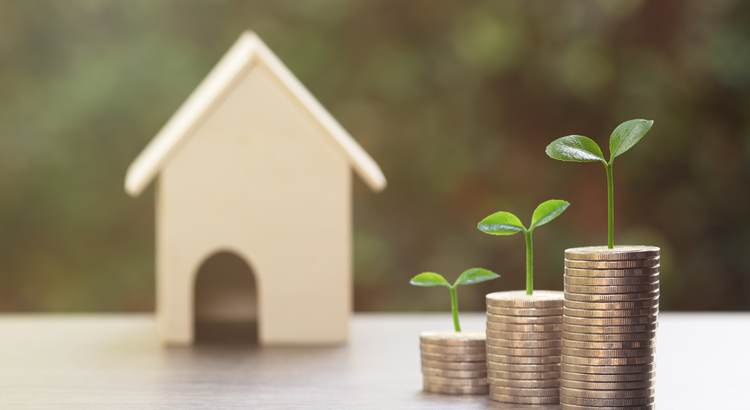 Take a moment to envision your future a few years from now. Perhaps you're contemplating your career, financial stability, or reaching important milestones. Is owning a home part of that vision? If it is, you should be aware that homeownership offers a multitude of financial advantages.
One of the significant reasons to consider purchasing a home is its potential to build wealth and foster financial stability. This is primarily because the value of most homes appreciates over time, subsequently increasing your net worth. The current upward trajectory of home values reinforces this aspect. According to Zillow:
"The total value of the U.S. housing market – the sum of Zillow's estimated value for every U.S. home – is now slightly less than $52 trillion, which is $1.1 trillion higher than the previous peak reached last June."


In essence, owning a home is a formidable tool for wealth accumulation. Given the resurgence of home values nationwide, now could be an opportune time to contemplate homeownership as part of your financial aspirations.
Let's delve into some data to grasp the substantial impact owning a home can have on your life.
Rising Household Net Worth:

Data illustrates that while the top 1% witnessed a remarkable increase in net worth, individuals across all income brackets experienced growth in their wealth over the past few years. For many, the appreciating value of their homes played a pivotal role in this surge.
Homeownership and Financial Success:

Evidently, homeownership significantly contributes to this growth, evident in the substantial net worth disparity between homeowners and renters. As Lawrence Yun, Chief Economist at the National Association of Realtors (NAR), affirms:
". . . homeownership is a catalyst for building wealth for people from all walks of life. A monthly mortgage payment is often considered a forced savings account that helps homeowners build a net worth about 40 times higher than that of a renter."


The primary reason for this is the equity homeowners build. Home equity is the value of your home minus the amount you owe on your mortgage. For most homeowners, this constitutes the largest portion of their net worth.
In essence, homeownership stands out as a pivotal means to enhance your net worth. Let's connect, so you can embark on your homeownership journey and start building your financial future.