Tuesday, October 10, 2023 / by Va Marketing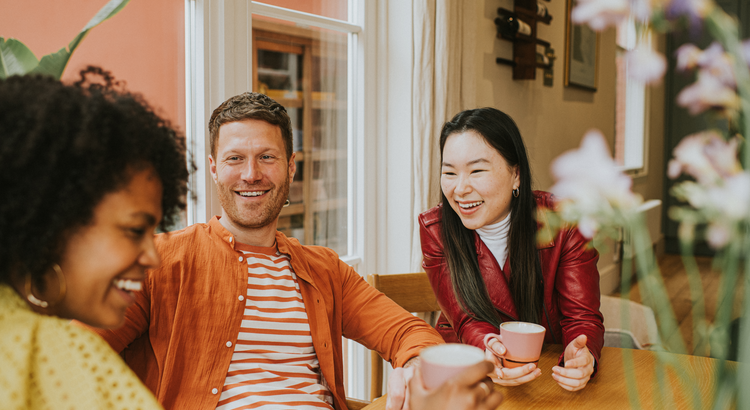 Are you in the contemplation stage of purchasing your inaugural home? Understanding the motivations behind others' decisions to take this significant step can be highly beneficial. A recent survey conducted by PulteGroup sheds light on the thoughts of first-time homebuyers:
"When asked why they purchased their first home recently, the answer was simple: because they wanted to. Either the desire to stop renting or recognition that homeownership is a smart financial investment was the main motivator for 72% of respondents."


Though the survey specifically focused on first-time buyers of newly constructed homes, the sentiment resonates universally with anyone embarking on the journey of purchasing their first home. Let's delve deeper into these two fundamental advantages of homeownership to help you ascertain if they resonate strongly with your objectives as well.
Greater Stability: A Perk of Homeownership Over Renting

The desire to cease renting might stem from the continual rise in rental prices. As a renter, each time you renew your rental agreement or sign a new one, there's a possibility that your payment will increase.
On the contrary, when you purchase a home with a fixed-rate mortgage, your monthly housing payment remains consistent throughout the loan's term. This stability offers a peace of mind that renting cannot provide. Real estate journalist Jeff Ostrowski succinctly explains:
"With a fixed-rate mortgage, your monthly principal and interest payment is set for as long as you keep the loan. Sign a rental lease, however, and you could see your rent rise the following year, the year after that and so on."

Growing Wealth Through Homeownership and Appreciation of Home Values

Owning a home can also be viewed as a prudent long-term investment. While renting might seem more cost-effective presently, it does not offer the opportunity to increase your wealth over time. Mark Fleming, Chief Economist at First American, underscores this critical distinction:
"Given current dynamics, more young households may choose to rent in the near term as the cost to own, excluding house price appreciation, has unequivocally increased. Yet, accounting for house price appreciation in that cost of homeownership, whether to rent or buy will depend on where, and if, a home is likely to cost more or less in the near future."

In essence, renting doesn't allow you to accumulate equity. In contrast, homeownership can bolster your net worth as your home's value appreciates. This stands as a significant advantage that renting cannot offer.
When factoring in this aspect, it often aligns better with financial wisdom to consider purchasing a home. The majority of experts predict a continued uptick in home prices over the next few years at a more typical market pace. Consequently, when you invest in a home, you're not only acquiring a place to reside but also securing your financial future.
In Summary:

Should you find yourself prepared, opting to purchase your first home instead of renting can be a judicious decision. Let's connect, so we can set you on a path towards stabilizing your housing payment and commencing the journey of wealth building for your future